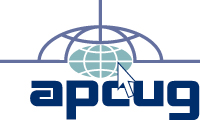 HAL-PC is a member of the Association of
Personal Computer User Groups
Find us on our new Facebook page


Never give anyone the password to your
email account.
Telephone Numbers for
HALNet Dial-up in Texas
HALNet Mail Requires
Authentication

If you seem to be getting an unusual number of bounced messages from e-mails you know you are not sending, that probably indicates your e-mail address is being used for spam.  It is recommended that you change your password immediately.  If you need assistance to change your password, contact the office at 713.993.3300.
Please delete any emails you receive from the "Webmail Management Team" threatening to delete your email account because you have exceeded your storage limit. Do not click on any of the links in the email. These emails are fake. HALNet will never delete your email account.
Please delete any email that you receive from the following accounts: robot@hal-pc.org and security@hal-pc.org.
Also, please ignore and delete any email that asks you to change your security settings.
These emails are fake.


ADSL Trouble? Read this FAQ
BEFORE You Call

Protect Your PC

FTP Settings for HALNet
Home Pages

FAQ: I'm Getting Mail That Is
Not Addressed To Me

Postini Spam & Virus Filters

Filter Management

Reporting Spam to Postini
Request to Members Using the
Auto Renew Option
A number of you have told us in the office that you no longer use your HAL-PC e-mail address. We are attempting to update account records with current e-mail addresses. Statements generated by our office system for auto renew charges, renewal notices, notifications of problems with the credit card we have on file, can be forwarded to the e-mail address you currently use. We can also send messages that will inform the membership of important changes which are about to occur at HAL-PC. If you would like to have your e-mail forwarded to an e-mail address other than the HAL-PC address on record, please send your current e-mail address to: registr@hal-pc.org
HAL-PC/HALNet
dial-up users
Users dialing into the 713-625-9909 access number should now use our new 281-220-0067 access number. If you are in an out lying area and are not using the 713-625-9909 number please check for your number here

If you have questions or problems please call 713-993-3300 or email support@hal-pc.org
HALNet ADSL
Feel the need for speed?
Check out HALNet ADSL!
High speeds, low rates,
and local tech support
We have the plan for YOU!
Learn More
Sign Up Now
Nationwide Dial-Up



View complete
SIG & CLASS CALENDAR
December 12
6:00 pm
A+
7:00 pm
Pathway to Wealth SIG
December 13
10:00 am
Computer Investing
6:30 pm
Microsoft Server
December 14
9:00 am
Database & GUI Design
9:00 am
Beginning Windows
10:00 am
Saturday PC Workshop for PCs
1:00 pm
Internet 101
December 17
7:00 pm
Ham Radio SIG - Canceled
December 18
1:00 pm
Build or Buy a Computer
6:00 pm
Linux Workshop
7:00 pm
Legal
December 19
4:30 pm
New Member Orientation
6:00 pm
A+
7:00 pm
Genealogy


Houston Area League
of PC Users, Inc
4543 Post Oak Place Drive, Suite 200
Houston, Texas 77027
713.993.3300 (main)
713.993.3333 (fax)
Office Hours:
Monday - Friday
9a.m. - 6p.m.
Map to Headquarters
Parking Changes
For information about important parking changes at HAL-PC headquarters, please click here.
The Senior Learning Center
The new address is 18100 Upper Bay Road, Suite 108 in Nassau Bay - the two story building next to the Post Office. The phone number is 281-333-1111. Visit the HAL-PC Clear Lake Website: www.hal-pc.org/clearlake.
Changes in How Payments Are Made
HAL-PC has made important changes to the payment services. Please read here for more details.
Holiday Schedule 2013
Christmas                       
Closed Tues 12/24,
Wed 12/25
Open Thurs 12/26 at 9:00 a.m.
New Year's                      
Closed Wed 01/01/2014    
Open Thurs 01/02/2014 at 9:00 a.m.
---

Volunteers Needed
As with any volunteer organization, HAL-PC cannot function without participation from its members.  Those of you who are looking for an outlet for fulfillment, consider HAL-PC as a place to stretch yourself. Read more...
Support HAL-PC with a Tax Deductible Donation
HAL-PC would appreciate your consideration as you make charitable gifts throughout the year. Because your club is a nonprofit corporation under Sec. 501(c)(3) of the U.S. Internal Revenue Code, your contributions should be fully tax deductible if you itemize; check with your tax adviser. To make your gift, please send a check to the business office or, to donate by credit card, call the office at 713.993.3300. Thanks!
Welcome to HAL-PC
HAL-PC is the world's largest PC user group - home to an award winning internet service, exciting technology presentations, Special Interest Groups, hands-on computer classes, award winning Magazine, Senior Learning Center Courses and more! We invite you to join the group and become one of thousands of computer users helping other computer users since 1982.
Recent changes
Read about the recent changes at HAL-PC
Senior Learning Center - Clearlake
Visit the Senior Learning Center website
The Senior Learning Center will close for the holidays on Monday December 16, and will reopen on Monday January 6th.
Positions open
Class Instructors, Accounts Payable Clerk
If you are interested in the position of Education Coordinator, please send to pres@hal-pc.org a resume and an e-mail address and phone number where you can be reached. You will be contacted within a few days.
Thank you.
HAL-PC BOARD OF DIRECTORS
Remain vigilant updated 11/24/13
CryptoLocker
CryptoLocker is a ransomware program that was released around the beginning of September 2013. This ransomware will encrypt certain files using a mixture of RSA & AES encryption. When it has finished encrypting your files, it will display a CryptoLocker payment program that prompts you to send a ransom of either $100 or $300 in order to decrypt the files. This screen will also display a timer stating that you have 96 hours, or 4 days, to pay the ransom or it will delete your encryption key and you will not have any way to decrypt your files. This ransom must be paid using MoneyPak vouchers or Bitcoins. Once you send the payment and it is verified, the program will decrypt the files that it encrypted. Read more...
What it does:
The virus makes Word, Excel, and pictures files unreadable to you by encrypting them.
If infected these files cannot be unlocked or decrypted and must be restored from backup.
This malicious software is not blocked by any anti-virus and spam programs currently.
What to look for:
Open messages addressed to All Employees that are not from company management.
Emails with the subject line "Voice Message from Unknown (675-643-3664)."
Delete emails with files that contain zipped attachments from unknown sources.
What you should do:
If you see any of the above symptoms email help@aldridge.com or call 832-209-2999 immediately.
For further information see this article detailing the virus
Ron C. Cawthon – VP, Services Aldridge
Disable Java? Tech experts say yes
Java has become the no. 1 Web threat because it's everywhere and bad guys are taking full advantage. Read more...
Members Helping Members
Accessing your email on your Kindle
If you are having trouble accessing your email from a Kindle device, Bill Reed has this suggestion... At the very end of the setup process, it asks if you want to require sign-in and it asks for a password.  I tried all the usual procedures, but it still didn't like me.  So, I tried deleting the sign in requirement and password -- It now works perfectly!
Read more Members Helping Members tips...
HAL-PC Magazine
Which digital media application is right for you? Our HAL-PC review staff can help you choose.
Robert Du Vernay reviews the latest version of Nero. He also reviews NTI Media Maker 9 Ultimate HD Edition
HAL-PC is an Amazon Affiliate
1. Use this search box
2. Buy from Amazon.com
3. HAL-PC gets cash!


Shop Amazon - Top Holiday Deals in Laptops
Shop Amazon - Top Holiday Deals in Desktops
Shop Amazon - Year-End Deals
---
---
SITE MAP | Log Into Account | Log Into Filtering
---
All events are held at the HAL-PC headquarters
unless otherwise noted.
Houston Area League of PC Users, Inc
4543 Post Oak Place Drive, Suite 200
Houston, Texas 77027
713.993.3300 fax: 713.993.3333
Map to Headquarters
Terms and Conditions

Please report website issues to the webmaster
News | Weather | Traffic | Markets | Search Engines