HAL-PC News
New! HAL-PC Announcement area
We have created a HAL-PC announcement area. Visit here to read the archive.
Parking Changes
For information about important parking changes at HAL-PC headquarters, please click here.
Changes in How Payments Are Made
HAL-PC has made important changes to the payment services. Please read here for more details.
Recent changes
Read about the recent changes at HAL-PC
Request to Members Using Auto Renew
If you would like to have your e-mail forwarded to an e-mail address other than the HAL-PC address on record, please send your current e-mail address to: registr@hal-pc.org

Never give anyone the password to your
email account.
CryptoLocker is a ransomware program that will encrypt certain files using a mixture of RSA & AES encryption. When it has finished encrypting your files, it will display a CryptoLocker payment program that prompts you to send a ransom of either $100 or $300 in order to decrypt the files. Read more...
Telephone Numbers for
HALNet Dial-up in Texas
HALNet Mail Requires
Authentication
HAL-PC Support News
ADSL Trouble? Read this FAQ
BEFORE You Call
Protect Your PC
FTP Settings for HALNet
Home Pages
FAQ: I'm Getting Mail That Is
Not Addressed To Me
If you seem to be getting an unusual number of bounced messages from e-mails you know you are not sending, your e-mail address is probably being used for spam.  It is recommended that you change your password immediately.  If you need assistance to change your password, contact the office at 713.993.3300.
HAL-PC/HALNet
dial-up users
Users dialing into the 713-625-9909 access number should now use our new 281-220-0067 access number. If you are in an out lying area and are not using the 713-625-9909 number please check for your number here

If you have questions or problems please call 713-993-3300 or email support@hal-pc.org
HALNet ADSL
Feel the need for speed?
Check out HALNet ADSL!
High speeds, low rates,
and local tech support
We have the plan for YOU!
Learn More
Sign Up Now
Nationwide Dial-Up



View complete
SIG & CLASS CALENDAR
March 12
1:00 pm
Build or Buy a Computer
March 13
6:00 pm
A+
March 14
6:30 pm
Microsoft Server
March 15
9:00 am
VectorVest Users Group
9:00 am
The Master Genealogist
9:00 am
Access Help Workshop
10:00 am
Saturday PC Workshop for PCs
March 18
7:00 pm
Ham Radio SIG
March 19
1:00 pm
Build or Buy a Computer
7:00 pm
Legal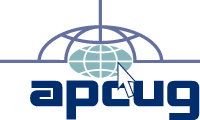 HAL-PC is a member of the Association of Personal Computer User Groups
Houston Area League
of PC Users, Inc
4543 Post Oak Place Drive, Suite 200
Houston, Texas 77027
713.993.3300 (main)
713.993.3333 (fax)
Office Hours:
Monday - Friday
9a.m. - 6p.m.
Map to Headquarters
The Senior Learning Center
The new address is 18100 Upper Bay Road, Suite 108 in Nassau Bay - the two story building next to the Post Office. The phone number is 281-333-1111. Visit the HAL-PC Clear Lake Website: www.hal-pc.org/clearlake.
Holiday Schedule 2014
Easter
Closed Fri 04/18 at 7:00p.m, Sat 04/19, Sun 04/20
Open Mon 04/21 at 9:00a.m
Memorial Day 
Closed Sat 05/24, Sun 05/25, Mon 05/26
Open Tues 05/27 at 9:00a.m.
July 4th                            
Closed Fri 07/04
Open Sat 07/05 at 9:00a.m.
Labor Day
Closed Sat 08/30, Sun 08/31, Mon 09/01
Open Tues 09/02 at 9:00 a.m.
Thanksgiving
Closed Wed 11/26 at 6:00 p.m., Thurs 11/27, Fri 11/28, Sat 11/29, Sun 11/30
Open Mon 12/01 at 9:00 a.m.
Christmas
Closed Wed 12/24, Thurs 12/25
Open Fri 12/26 at 9:00 a.m.
New Year's 
Closed Thurs 01/01/2015  Open Fri 01/02 at 9:00 a.m.
---

Volunteers Needed
As with any volunteer organization, HAL-PC cannot function without participation from its members.  Those of you who are looking for an outlet for fulfillment, consider HAL-PC as a place to stretch yourself. Read more...
Support HAL-PC with a Tax Deductible Donation
HAL-PC would appreciate your consideration as you make charitable gifts throughout the year. Because your club is a nonprofit corporation under Sec. 501(c)(3) of the U.S. Internal Revenue Code, your contributions should be fully tax deductible if you itemize; check with your tax adviser. To make your gift, please send a check to the business office or, to donate by credit card, call the office at 713.993.3300. Thanks!
Welcome to HAL-PC
HAL-PC is the world's largest PC user group - home to an award winning internet service, exciting technology presentations, Special Interest Groups, hands-on computer classes, award winning Magazine, Senior Learning Center Courses and more! We invite you to join the group and become one of thousands of computer users helping other computer users since 1982.
HAL-PC PLANNING TO MOVE
The Houston Area League of PC Users, Inc. (HAL-PC) is planning to move.

There is a rumor that we are 'out of business' but, in fact, we are planning to expand our scope of service to meet the changing technical environment.

We are moving when we locate a new facility, negotiate a contract, build-out the space to HAL-PCs specifications, and move-in. We had hoped this would be accomplished by the first of 2014 but, as it turns out, has taken longer than one would have hoped. Until we have completed all the listed steps, we will be at the same address with the same phone number.


Houston TeleChart User Group
The March 2014 meeting of the Houston TeleChart User Group will be held at HAL-PC on Tuesday, March 11 at 6:30 PM. Read more...
Senior Learning Center - Clearlake
SPECIAL ANNOUNCEMENT
The SLC is Closing
The Senior Learning Center will be forced to cease operations at the end of June, since the building that we are currently in will be closed.   We have enjoyed 17 successful years of teaching computer technologies to active seniors in the area, and hope that many of you have benefitted from this community service.  None of this would be possible without the vision of our founder, George Roy, and the loyal volunteers, some serving the full 17 years, who have staffed our offices, maintained our equipment, and provided instruction in the classroom over the years. This past year in Nassau Bay allowed us to meet and serve many new members and we are grateful for the opportunity provided to us.
We are a satellite location of HAL-PC (the Houston Area League of PC Users) which remains alive and well. 
Windows 8/8.1 (Repeat)
Tuesdays and Thursdays, 10:00 to 12:30
March 18 – April 3 (6 sessions)
Instructor:  Liz Lunden
Note:  This class is full but another section will be taught this Spring.  If you would like to take it, call and ask to be put on the waiting list.
This class will review the Modern User Interface (the Start Screen) and will focus on many of the changes on the Desktop side brought about by Windows 8 and the 8.1 update including new ways of doing "old things" and introducing some "new things".  This class is for experienced users, familiar with prior versions of Windows (XP, Vista, or 7.)
Getting the Most out of your Scanner
Mondays and Wednesdays, 10:00 – 12:00
March 17 – March 31 (5 Sessions)
Instructor:  George Roy
A scanner can help you preserve old photographs or articles, create a paperless filing system for household papers, or create an editable digital file from a paper copy using OCR software.  Students will learn appropriate settings for each for an optimal result.  The class will be taught using the HP scanning software that came with the scanner, but the knowledge gained should transfer to other scanners and their respective software.  This class will be lecture and demo only, but will include some suggested projects for you to practice at home.
We will continue to teach classes through the end of May.  What we teach will depend on what seems to be in highest demand.  Call us at 281-333-1111 to let us know what you would like to take, or email us at senior.learning.center@hal-pc.org.  
Currently under consideration are:
· Files and Folders for Windows 7
· Windows 7 Overview
· Windows 8.1 Overview
· Adobe Photoshop Elements Overview
· Introduction to Microsoft Word 2010 using the Ribbon Interface
· Mini-course on the new Microsoft Ribbon interface (now used in Office 2007+; Windows Explorer; Word Pad;  and Microsoft add-on software including Windows Live Mail, Photo Gallery and Movie Maker.)
Visit the Senior Learning Center website
Positions open
Class Instructors, Accounts Payable Clerk
If you are interested in the position of Education Coordinator, please send to pres@hal-pc.org a resume and an e-mail address and phone number where you can be reached. You will be contacted within a few days.
Thank you.
HAL-PC BOARD OF DIRECTORS
HAL-PC Magazine
Which digital media application is right for you? Our HAL-PC review staff can help you choose.
Robert Du Vernay reviews the latest version of Nero. He also reviews NTI Media Maker 9 Ultimate HD Edition
HAL-PC is an Amazon Affiliate
1. Use this search box
2. Buy from Amazon.com
3. HAL-PC gets cash!


Shop Amazon - Back to Business in Office Products
---
---
SITE MAP | Log Into Account | Log Into Filtering
---
All events are held at the HAL-PC headquarters
unless otherwise noted.
Houston Area League of PC Users, Inc
4543 Post Oak Place Drive, Suite 200
Houston, Texas 77027
713.993.3300 fax: 713.993.3333
Map to Headquarters
Terms and Conditions

Please report website issues to the webmaster
News | Weather | Traffic | Markets | Search Engines